Christy Macfie
Occupational Therapist / Hand Therapist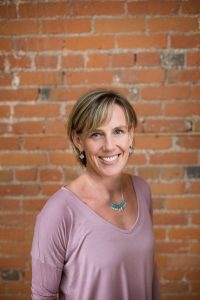 Christy has been specializing in the treatment of the upper extremity since 1997. She has been practicing in Nelson since 2007 and has also worked in Calgary, Montana, and Colorado. She has attended many continuing education workshops and conferences for the treatment of the upper extremity. She has particular expertise in Custom Hand Splinting, Joint Mobilizations, Wound Care, Edema Management and Kinesiotaping.
Christy is also certified to perform Functional Capacity Evaluations and Ergonomic Assessments.
Christy's education includes a Bachelor of Physical Education from the University of Calgary in 1994. She received her Bachelor of Science in Occupational Therapy in 1997, from Queen's University, and became a Certified Hand Therapist in 2002.
She loves mountain biking, telemark skiing, cooking, and gardening.
christy@blackbirdphysio.com